When it comes to choosing paint for your home, there are several important factors to consider. The paint used in a room should be durable and scratch resistant. High-traffic rooms are also more prone to chipping and abrasions, so make sure to choose a paint that is resistant to these problems. You should also choose a paint that doesn't fade easily and doesn't support mildew growth. Visit the Website to learn more.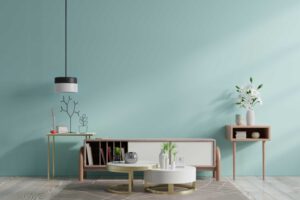 Water-based paints have been in use since the 1800s. The first water-based paint was patented by D.P. Flinn in 1865. Since then, paint manufacturing companies have refined the formula to make it easier to use and more durable. Modern water-based paints are made with a synthetic polymer called latex.
Water-based paints are less likely to fade and are easier to clean than oil-based paints. They are also more durable and can handle various weather conditions. Oil-based paints are more likely to crack and lose their sheen if exposed to the sun. These advantages make water-based paints the preferred choice for interior painting projects.
Another advantage of water-based paints is their fast touch dry time. However, the downside of water-based paint is the difficulty of applying it with rollers or brushes. Overworking it will result in a less than desirable aesthetic application. A good tip is to thin the product to minimize strokes and avoid overworking it. You should also pay extra attention to any defects that may be present in the initial coat, as these can be easily rectified with additional coats.
Before painting, it's important to choose the right type of paint for the specific surface. You can test the type of paint by scratching it with a fingernail. If you get a dent, it's probably oil-based. It is best to hire a professional painting service if you want to achieve the best results.
If you are planning to paint the interior of your house, you should consider using latex paint instead of oil-based paint. This type of paint is easier to apply, and clean dries quicker, and releases fewer volatile organic compounds. Plus, it is environmentally friendly. This is why it should be your first choice for interior painting.
Latex paint is one of the most versatile types of paint available, allowing you to paint almost any surface, including wood and plaster. You can also use it to cover old wallpaper or bricks. You can choose from flat, semi-gloss, or glossy finishes. No matter how much you want to personalize your interior, latex paint will fit in with your decorating scheme.
When applying latex paint, you should prepare the surface before applying it. If the surface is already painted with another type, it is best to remove the old paint before applying the new one. You can do this by using a plastic or metal spatula. You should also apply a primer.
Latex paint can be used on wood, metal, and trim. However, it does not have as much durability as oil-based paint, so you may have to paint your home more frequently. Make sure you have the proper breathing equipment and work in a well-ventilated area. Also, this type of paint works well on smooth surfaces but does not work very well on rough surfaces. For rough surfaces, it is better to use an oil-based or epoxy-based paint.
Semi-gloss paint is a great choice for painting your interior walls. However, you should know that this type of paint requires several coats of primer before applying the paint. This will help the paint adhere to the surface. Preparing the surface with a stain-killing primer and sealer combination is also a good idea. This combination will prevent the paint from staining raw wood surfaces.
Semi-gloss paint is typically applied with a roller. The type of roller you use will depend on the type of surface you are painting. For rough surfaces, use a long-pile roller. For smooth surfaces, use a foam roller. This type of paint is also easier to clean than lower-gloss finishes.
Semi-gloss paint is a durable choice for high-traffic areas. It also looks good in bathrooms and is easy to maintain. It provides an excellent finish to highlight woodwork and other architectural details. Most Benjamin Moore interior paints include semi-gloss finishes. ADVANCE(r) Interior Semi-Gloss (793) is one popular choice. It cures to a smooth furniture-like finish, giving your walls a glossy look.
In addition to being more durable, semi-gloss paint is also easier to clean than satin paint. This type of paint also reduces glare. It is also less likely to stain because it resists the soft washing process.